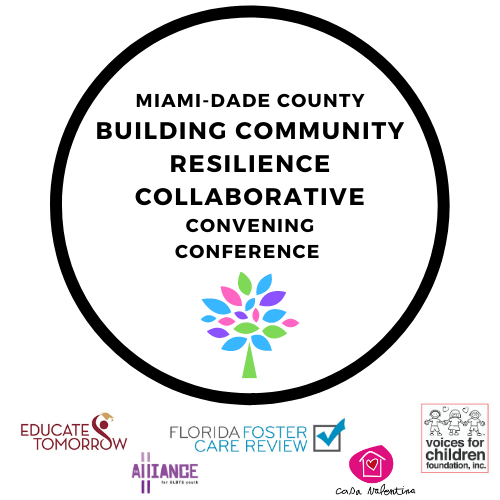 Concerned about the negative impact of Adverse Childhood Experiences (ACEs) on the health and well-being of children and families in our community, and inspired by the documentary Resilience: The Biology of Stress & the Science of Hope, Florida Foster Care Review, Voices for Children, Educate Tomorrow, Casa Valentina and The Alliance for GLBTQ Youth formed the Miami-Dade County Building Community Resilience Collaborative. On January 23rd, our steering committee, with the support of Shari & David Lombardi, hosted the first Building Community Resilience Collaborative Convening Conference at the University of Miami's Newman Alumni Center, which was attended by 85 representatives of more than 50 organizations and agencies.
The Resilience Collaborative is grounded in the "Pair of ACEs" concept developed and implemented by Dr. Wendy Ellis, Director of the Building Community Resilience (BCR) collaborative and networks at the Milken Institute School of Public Health at George Washington University.
The Resilience Collaborative brings together grassroots organizations, non-profits, public agencies, and private entities to design and implement a cross-sector, integrated partnership to prevent ACEs and promote resilience among vulnerable individuals and communities. Our overarching vision is to align systems, child and family serving organizations, community resources, and local initiatives around a common set of goals and objectives that will infuse our community with accessible trauma-informed practices and policies that promote resiliency.