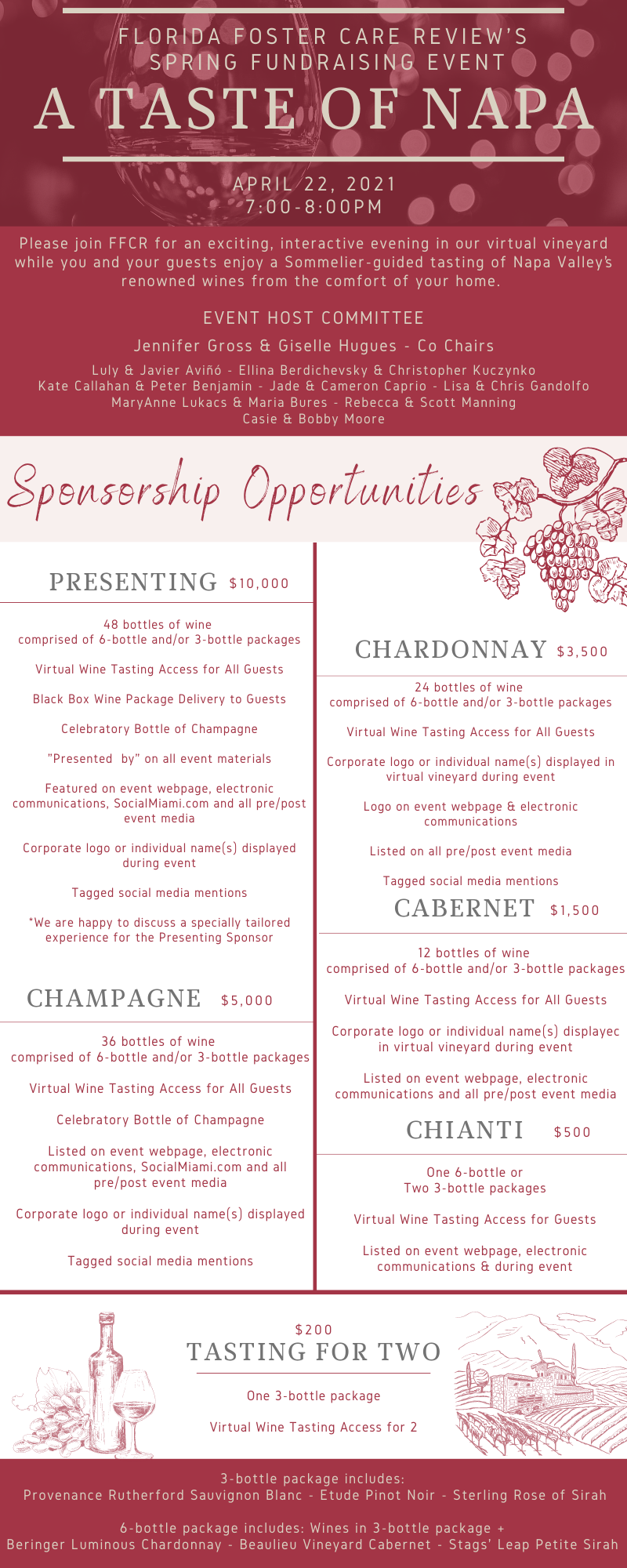 Shipping addresses must be provided by April 8, 2021 in order to ensure wine is received by the event date.
Someone over the age of 21 must be present to sign for the package.
Due to local laws, we are NOT able to ship wine to the following states: AL, AK, DE, IN, KY, LA, MS, NJ, OH, OK, RI, SD, UT, WY
Wine packages are not customizable, however, all attendees may purchase additional bottles.