We hope that this finds each of you safe and sound. Please note that due to court closures in the wake of Hurricane Irma, Florida Foster Care Review will be closed through Friday, September 15th. All Review Hearings and Permanency Roundtables scheduled during that time are cancelled and will be rescheduled. Barring further court closures, FFCR plans to resume normal operations and re-open on Monday, September 18th.
If you need assistance after the storm or if you are looking for ways to help – please see the information below from the United Way. Thank you!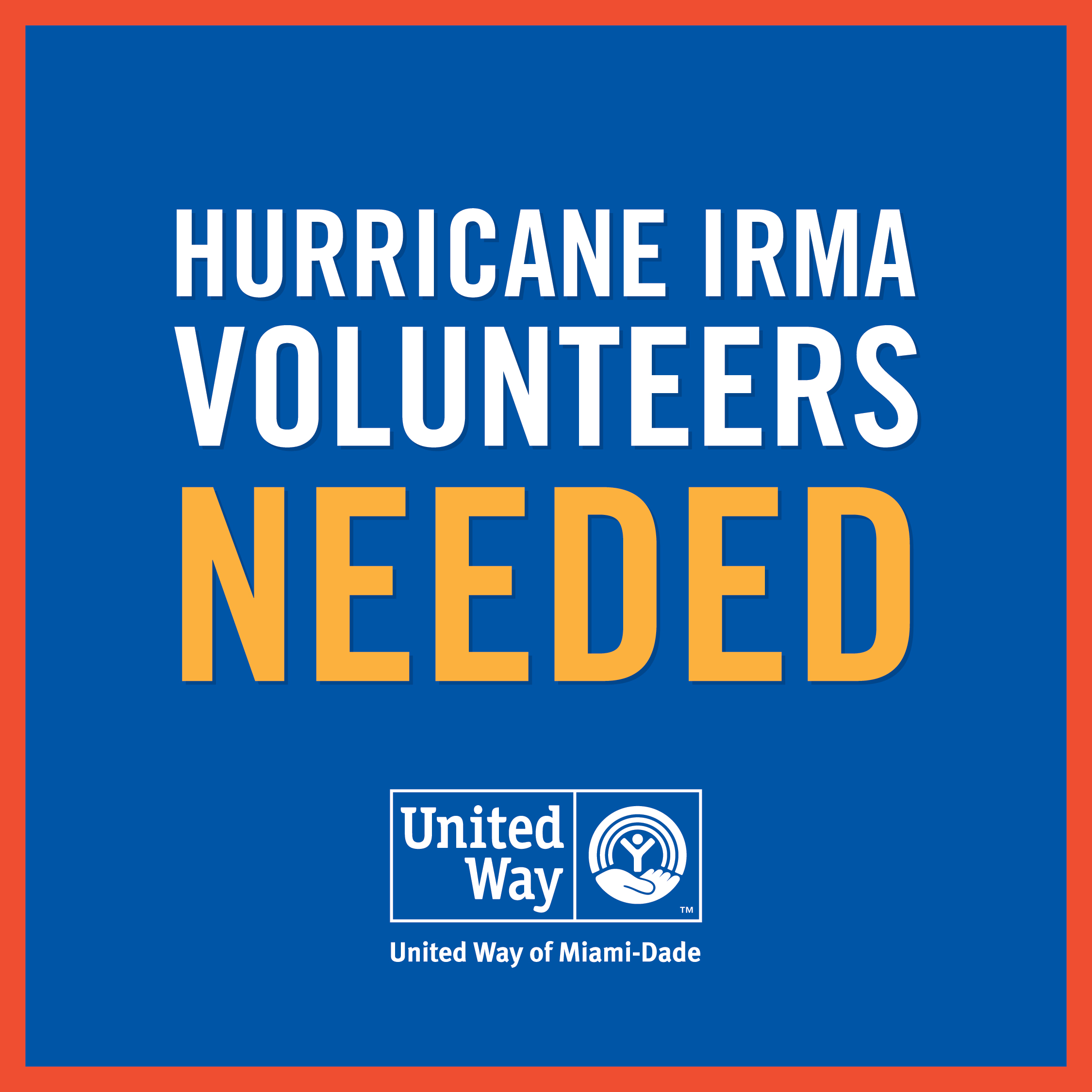 Can you lend a hand? United Way of Miami-Dade is leading volunteer efforts for Hurricane Irma. If you can help, visit their website for more information.
Comunidad de Miami, necesitamos su ayuda! Si pueden contribuir su tiempo, @UnitedWayMiami está buscando voluntarios para el huracán Irma. Si puedes ayudar, por favor inscríbase aquí https://unitedwaymiami.org/disastervolunteer.
Eske ou kapab bay yon kout men? @UnitedWayMiami besoin volonte avan et apre #HurricaneIrma. Siw kapab anregistre https://unitedwaymiami.org/disastervolunteer.