"Our authentic relationships with the children and families we serve, community partners, volunteers and each other are at the core of all we do and have sustained us," Florida Foster Care Review's executive director Candice Maze said.
By Raychel Lean | Daily Business Review – May 03, 2021 at 6:00 AM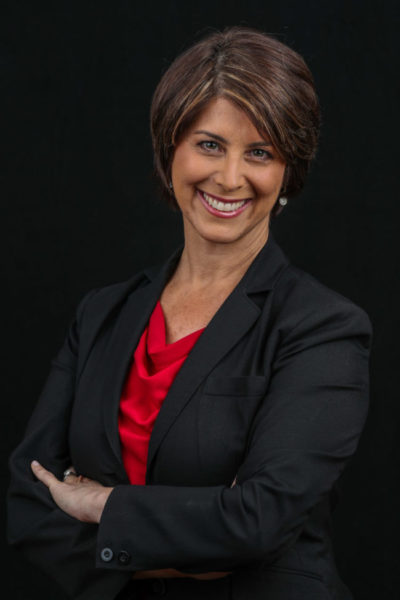 Title: Executive Director, Florida Foster Care Review
What innovative steps have you taken to stay productive during the COVID-19 pandemic?
Prior to the pandemic, to maximize my time and my well-being, I worked remotely one to two days a week to avoid long commutes, and these were always my most productive days. Thus, once we went completely virtual, the shift to at home work was seamless and our productivity actually increased. However, because much of my work is collaborative and requires the input of other staff, I make sure to continue having standing face-to-face meetings via videoconferences.
Innovation often refers to technology, but means more than that. What are some routes to effective innovation that might be overlooked?
Innovation is baked into our organizational culture and practice (and even our tagline!) An innovative mindset has enabled us to implement unique programs that create positive outcomes for children in foster care. Furthermore, as a nonprofit, we have always had to be innovative in order to maximize our limited resources.
For example, we have had a cloud-based IT infrastructure for more than years and we are nearly 100% paperless. Also, we work in cross-functional teams rather than in silos, and are accustomed to taking on extra tasks and quickly learning new skills. Our strong relationships with our volunteers allowed us to quickly and effectively pivot to providing our services via videoconference and we creatively engaged our volunteers to help address emerging needs. For example, our volunteers helped collect digital devices for foster youth and their caregivers so they could access school portals and telehealth services.
To maintain the quality and impact of our work once the pandemic started, we focused intensively on ensuring that staff had the support and resources they needed to take care of themselves, effectively work from home, stay focused on our mission and receive collegial guidance and camaraderie. We instituted a number of weekly and monthly practices, some of which are optional and some required.
For example, we shared mindfulness practices, held virtual social gatherings, created gratitude videos, compiled uplifting quotes, etc. We even held a virtual self-care staff retreat last July. Each staff member received a self-care box filled with goodies. Each staff member was responsible for one part of the day-long retreat. We had cooking demonstrations, classes on journaling, trivial pursuit and even a chocolate cooking contest. One of our staff members is a performance artist and musician and she shared a powerful original track with us. Although it may not seem like much, it really set the tone for how we have chosen to manage our interpersonal work relationships during this difficult time.
What are some of your proudest achievements in 2020?
Working collaboratively has always been a key to our success and this approach has served us especially well in the past 12 months. Anything that I have accomplished this year is the result of collaborating with our dedicated staff, volunteers and board members. Further, our authentic relationships with the children and families we serve, community partners, volunteers and each other are at the core of all we do and have sustained us.
I am most proud that, despite the challenges of the past 12 months, FFCR has remained focused on addressing racial inequities and advancing diversity and inclusiveness within our organization, in Miami's child welfare system and in our community. In early 2019, after taking a deep dive into the research around Adverse Childhood Experiences (ACEs), we formed a steering committee with several other small non-profits to identify ways to address ACEs. We learned about the Pair of ACEs — a term coined by Dr. Wendy Ellis of George Washington University — and, in January 2020, we held a cross-sector event facilitated by Dr. Ellis and attended by more than 85 people representing more than 60 organizations.
In March 2020, just before everything shut down, our steering committee determined addressing racial inequity should be the cornerstone of our work. With our community work on pause due to the pandemic, we focused on the internal work at the individual and organizational levels. The board formed a racial equity diversity & inclusion task force, we started an internal book club focused on learning about structural and institutional racism, and we provided workshops for staff, volunteers and board members.
We have developed a vision for a race equity culture, and we are in the process of creating and implementing a strategic plan to accomplish our vision. This critical work is ongoing, and I am honored to be even a small part of creating racial equity, diversity and inclusiveness within FFCR, the child welfare system and our community.
SOURCE: https://www.law.com/dailybusinessreview/2021/05/03/innovators-candice-mazes-team-helped-miamis-child-welfare-system-adapt-to-covid-19-pandemic/