Fostering Connections Training Series:
Mental Health & Substance Abuse Treatment for Families in the Child Welfare System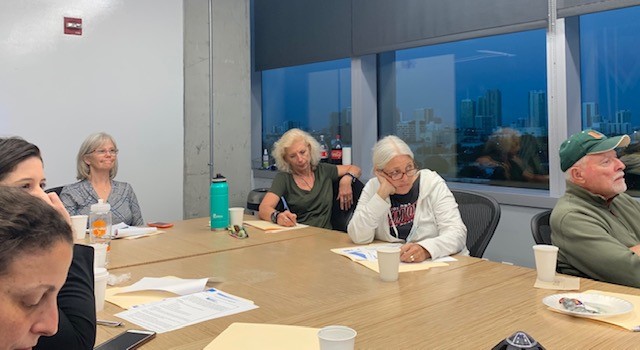 Mental health and substance abuse are prevalent in many families involved with the foster care system, it is important for FFCR volunteers to be aware of the latest programs and services available to the families and youth we serve. On February 20th volunteers and staff gathered at the CIC (Cambridge Innovation Center) to learn from three representatives of South Florida Behavioral Health Network who highlighted various community programs and services that serve child welfare involved families.
South Florida Behavioral Health Network (SFBHN) is the managing entity for DCF's Family Substance Abuse and Mental Health Program. SFBHN then subcontracts with providers such as Citrus, Banyan, and Community Health of South Florida to provide the specific services. All substance abuse cases within the dependency system are referred to SFBHN. Their subcontracted providers offer "wrap around" services to children and families, and they offer programs and services tailored to child welfare families.
Despite the resources offered through SFBHN, our community lacks sufficient resources to serve all in need. With only 32 beds in Miami-Dade County for men in residential mental health treatment programs, there is a 6-month wait. There are no such beds for women, who must be taken to facilities in other parts of the state to receive treatment. The residential substance abuse treatment program in Miami-Dade County has a waiting list of over 600 people; however, it is able to prioritize certain populations including pregnant women, IV drug users, and parents with children in the dependency system.
Functional Family Therapy, an evidenced-based intervention for eligible families involved with the child welfare system, is one of the services highlighted by the presenters. Youth and their families whose range of problems include, but are not limited to, acting out, conduct disorder, alcohol and/or substance abuse, limited access to resources and a range of diagnoses may qualify for this program. There are currently 100 slots for Family Functional Therapy for those who have substance abuse and face risk of removal (including children living with their parents who have an open dependency case).