Success Story: Julia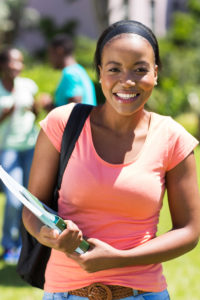 Meet Julia*, a bright, 20-year-old young woman with the hopes of graduating high school and going to college. At a young age Julia was removed from her parents' custody after her father became gravely ill and her mother was no longer able to care for her. Julia is currently in extended foster care** and working towards her independence.
During her first Citizen Review Panel hearing, FFCR's volunteers learned that Julia was just a few credits away from receiving her high school diploma but was struggling in her classes and needed the help of a tutor. Julia was having difficulty obtaining her academic records from the previous school year, documentation she desperately needed in order to be eligible for tutoring. The CRP ordered the Independent Living Transition Specialist (ILTS) assigned to her case to request a meeting with her school administrators and aid Julia in obtaining her high school transcripts.
Julia is now enrolled as a 12th grader in a charter school offering Credit Recovery Program and hopes to graduate in the coming months. Once she receives her high school diploma, she will be eligible to receive Postsecondary Education Services and Support (PESS) which will make her college dreams a reality. Thanks to FFCR and our dedicated team of supporters, Julia is on a fast track to a brighter future.
To make a donation and support youth like Julia, visit our website.
*Name has been changed to protect privacy.
**On their 18th birthday, foster youth can chose to remain in care until the age of 21 (or 22 if they have a documented disability). Youth in extended foster care continue to have the support of the child welfare system while they attend school or a technical program.