Celebrating Black History Month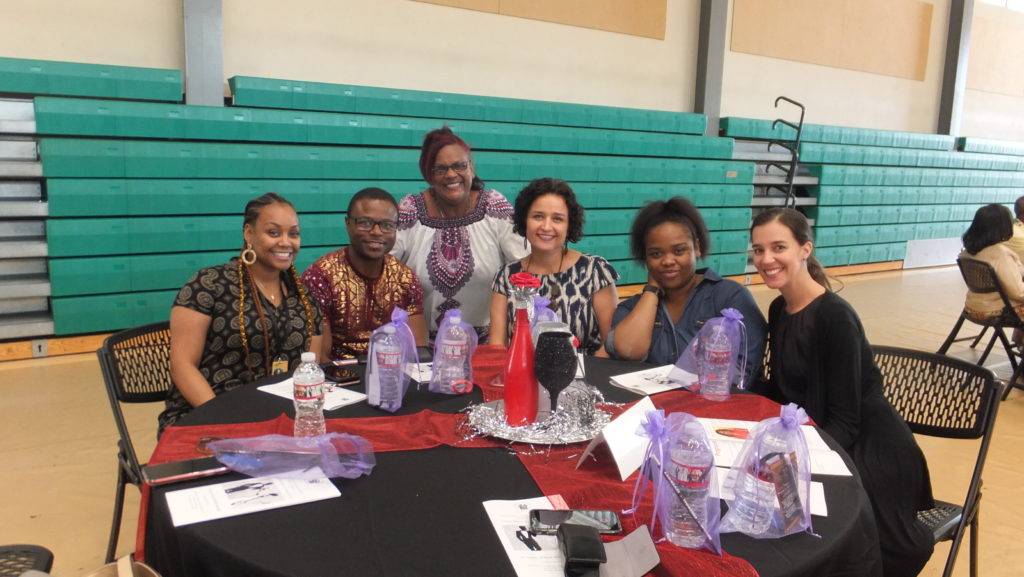 During February, FFCR staff celebrated Black History Month in many ways. We learned about inspiring African Americans who made a difference in our nation's fight for equality and contributed positively to society and culture. PRT Specialist Melissa Taylor sent out a daily email highlighting "A Legend a Day" with photos and facts about these prominent and purposefully driven individuals. During our February staff meeting we enjoyed a Soul Food brunch from Jackson's Soul Food restaurant in Overtown, and staff were encouraged to wear African or Black History-themed attire every Thursday.
FFCR team members also participated in a variety of community events. On February 15th, staff attended DCF's Annual Black History Luncheon at the Joe Celestin Center in North Miami. This year's event celebrated 25 years of "Rich Wealthy Heritage" and included an African American fashion show, saxophonist Michael Emmanuel (aka @MrSaxMan305); a mime presentation by Berachah Praise Ministries, spoken word performances, and an awards presentation. On February 27th, FFCR staff joined the juvenile clerk's office for a special luncheon and program in the Children's Courthouse and on February 22nd, staff enjoyed food trucks, incredible live music, and even some dancing on NW 3rd Street at an event hosted by the Miami-Dade Police Department.
As we close out our month-long celebration of African American culture and history, we will continue to be inspired by the words and actions of the many heroes and heroines about whom we learned, including Frederick Douglass who said it best: "It is easier to build strong children than to repair broken men."